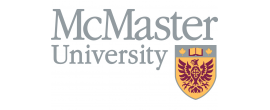 McMaster researchers have developed the first COVID rapid test for community wastewater, which will make early warning surveillance of infectious diseases more accessible to remote communities in Canada and around the world.
The low-cost test, which detects SARS-CoV-2 and its variants, is designed to be portable and easy to use in the field, providing results in less than an hour.
Currently, sampling requires heavy equipment, trained technicians and a laboratory, which can make wastewater surveillance out of reach for many.
Researchers develop first COVID-19 rapid test for wastewater