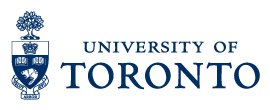 The findings could lead to a better understanding of the role played by proteins in disease and the development of new treatments
An international team of researchers has revealed new insights about the three-dimensional structure of certain types of proteins by using the powerful artificial intelligence tool AlphaFold2.
Long molecules comprising strings of amino acids, proteins are folded into three-dimensional structures according to a strict set of rules. The myriad of different structures enable proteins to perform their functions. Within organisms, from bacteria to humans, they transport molecules, act as catalysts for chemical processes, operate as valves and pumps – and much more….
Researchers use powerful AI tool to gain new insights into protein structures | University of Toronto (utoronto.ca)